The head of the AIR RT Taliya Minullina spoke at a briefing at the Russian Foreign Ministry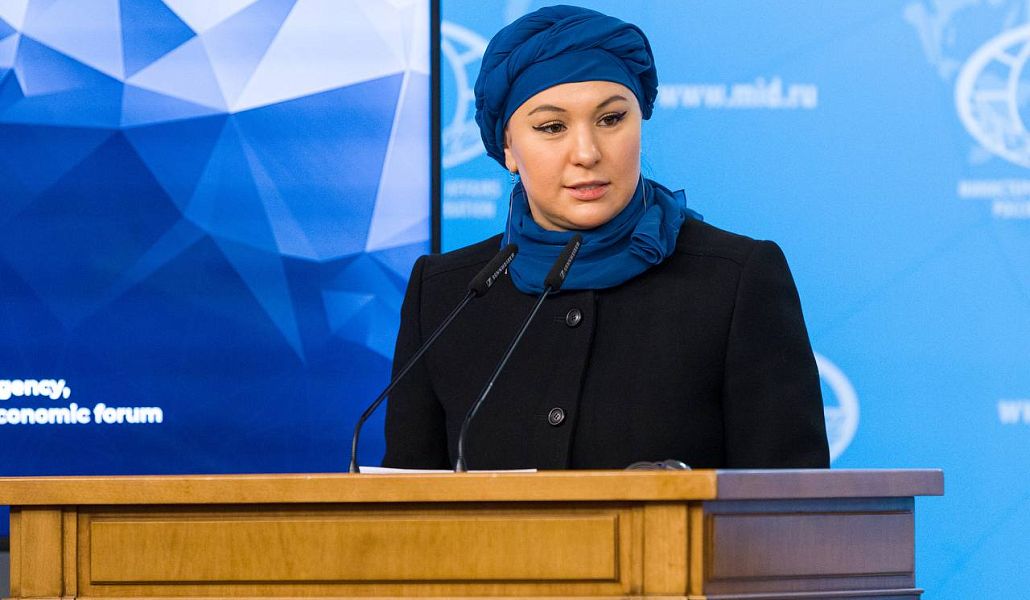 As part of her visit, the head of the AIR RT spoke at a briefing at the Ministry of Foreign Affairs of the Russian Federation, where she told the heads of diplomatic missions of the OIC member states about the preparations for the international economic forum "Russia - the Islamic World: KazanForum".
Taliya Minullina in her speech highlighted the program part of the upcoming event, and also spoke about the assistance of diplomatic missions in the invitations of official delegations of their countries.
The briefing was held by the Special Representative of the President of the Russian Federation for the Middle East and Africa, Deputy Minister of Foreign Affairs of Russia Mikhail Bogdanov. The organizational aspects of the Forum were highlighted in the speech of Alexander Stuglev, Director of the Roscongress Foundation. Representatives of the relevant departments of the Russian Foreign Ministry informed diplomats of Muslim states about consular and protocol issues of the largest Forum.
16.02.2023