Tehran is creating an "Islamic finance hub" in Kazan with the support of the Tatarstan Investment Agency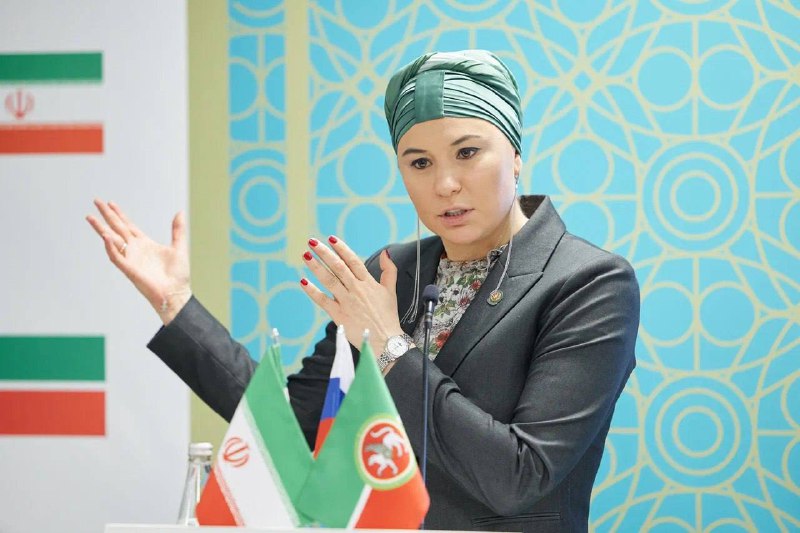 Today, the Head of the Tatarstan Investment Development Agency, Talia Minullina, took part in a business meeting between Rais Tatarstan Rustam Minnikhanov and the Deputy Minister of Economy of the Islamic Republic of Iran, Mohammad Javad Sharifzadeh, and then spoke at the opening ceremony of the renovated World Business Bank office in Kazan.
Miras FC, a subsidiary of Mir Business Bank, plans to provide partnership financing services here. Words of greetings and gratitude for the support of all endeavors were addressed to the government of Tatarstan by Mohammad Esmail Hazzar, General Director of World Business Bank, Abolfazl Mahmoud Najarzadeh, General Director of Melli Iran Bank (founder of World Business Bank). Deputy Minister of Economy of Iran Mohammad Javad Sharifzadeh and Consul General of Iran in Kazan Davoud Mirzakhani noted the important role of KazanForum in the development of relations between countries.
Talia Minullina: "We cooperate through the strategic vision group "Russia - Islamic World" and within the framework of our annual forum. This year the largest delegation came from Iran - 152 people. Iran participated in the exhibition and organized a business mission of entrepreneurs who were glad that we were working with an Iranian bank in Tatarstan. More than 1,200 Iranian students are studying in the republic today. We are always open to cooperation."
Also, the Head of the Tatarstan AIDA invited the ceremony participants to a round table on Islamic banking on November 16 in Kazan, at which representatives of the pilot regions will discuss the progress of the experiment on partnership financing in Russia.
26.10.2023