SIBUR and SEZ "Alabuga" create an incentive to attract additional investments to Tatarstan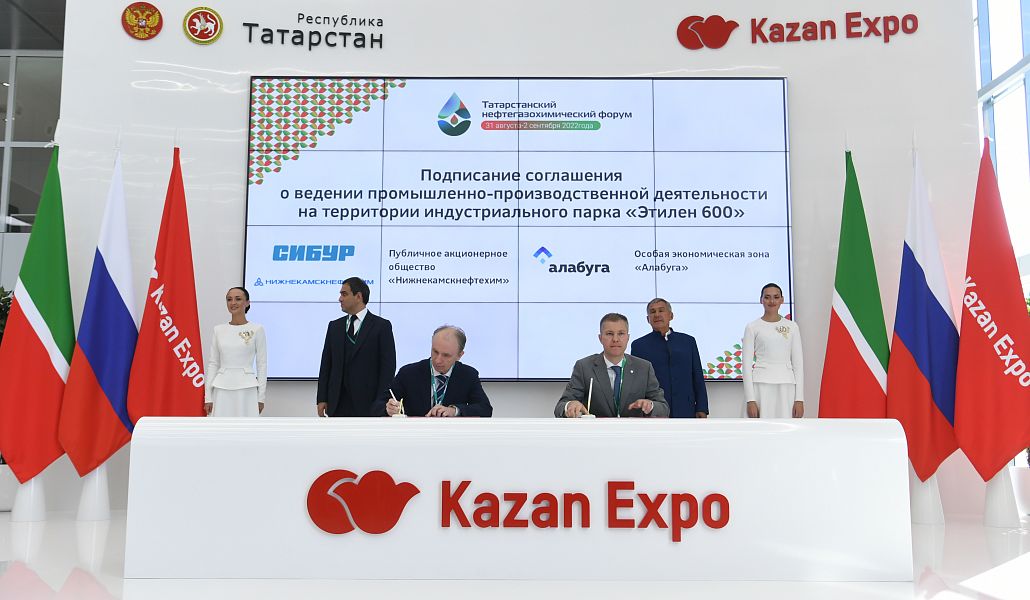 PJSC Nizhnekamskneftekhim and SEZ Alabuga signed an agreement on conducting industrial and production activities on the territory of the newly created Ethylene 600 Industrial Park. This solution creates a unique window of opportunity for manufacturers of goods for medicine, construction, housing and communal services and other industries, the raw materials for which can be the petrochemical products of the SIBUR enterprise in Nizhnekamsk.
It is expected that the SEZ "Alabuga" will provide the industrial park and its residents with the infrastructure for the development of existing and the creation of new import-substituting industries. The organization's investments in the infrastructure of the Ethylene 600 park will amount to about 169 billion rubles, and its area will be about 2,000 hectares. At the same time, the range of products manufactured by Nizhnekamskneftekhim creates ample opportunities for the development of production in related industries, and the actual absence of logistics costs for the delivery of raw materials for residents of the park can significantly increase the competitiveness of their products.
"In the person of SIBUR, Alabuga and potential participants of the new industrial park have received the best long-term partner for growth in the Russian Federation," commented Timur Shagivaleev, Director General of the Alabuga SEZ, "According to preliminary estimates, taking into account SIBUR's own investments, our infrastructure costs and third-party capital, the total investment in the project can make up about 1.3 trillion rubles."
"Today's agreements have become another stage in the implementation of the agreement between SIBUR and the Republic of Tatarstan, which was signed a little less than a year ago and separately outlined a block of obligations related to investment projects. Today it is very important to develop infrastructure for medium-tonnage chemicals and its derivatives, such projects have great potential. And Alabuga has serious experience in creating world-class infrastructure and, we are sure, will help to uncover it," said Igor Klimov, CEO of Nizhnekamskneftekhim.
31.08.2022