Schneider Electric innovation center in Innopolis invites the Russian and international companies for cooperation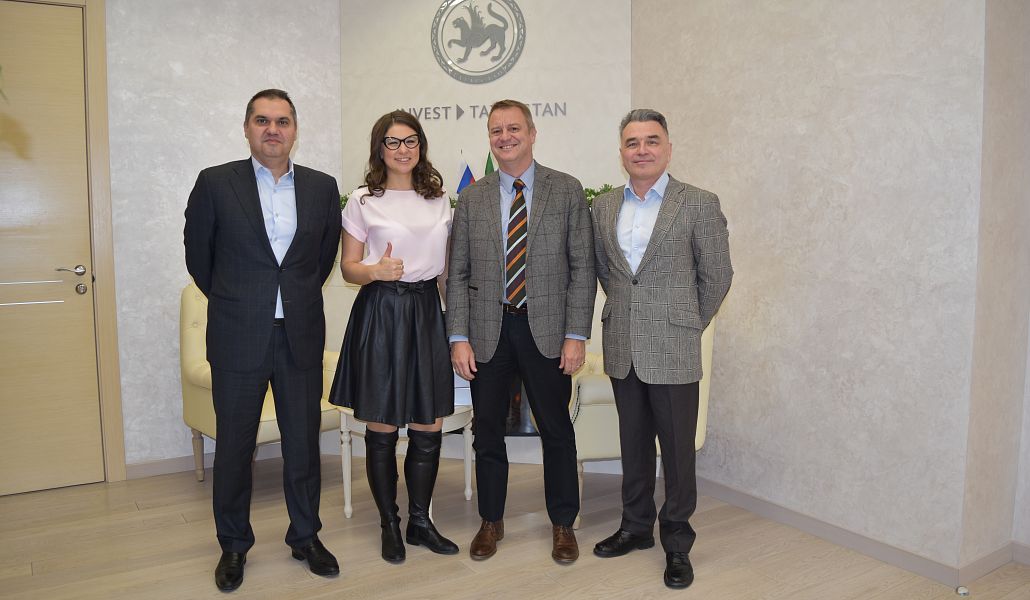 This was discussed at the negotiations of the Head of Tatarstan Investment Development Agency Taliya Minullina and the President of Schneider Electric in Russia and CIS Johan Vanderplaetse.
Since June 18, 2018, the center has been working successfully in terms of research and development work on adaptation, development and implementation of advanced solutions of Schneider Electric in the sphere of software, automation and information security systems for industrial use.
"Schneider Electric is a strategic partner of Russia and Tatarstan. The fact that the innovation Center is based in the epicenter of the IT industry of Russia representing modern infrastructure and all the necessary services for business, together allows to offer the best decisions for Russian and foreign companies", - the Head of tatarstan Investment Development Agency shared.
The company Schneider Electric is represented in more than 100 countries around the world. The company's management considers Tatarstan "the best place for investment".
"20 years ago I have visited Tatarstan for the first time. I remember my visit very well. And today the Republic is completely different. The progress I've seen over the years is fantastic. The economy, its growth, standard of living, the intensity of its development – there is some special dynamics.
It is always a great pleasure to come to Tatarstan. I travel around all the regions of Russia and believe it to be the most dynamic of all. The Republic is a significant region for Schneider Electric. The formula of investment attractiveness of Russian sites for investors is the world class infrastructure. It is represented both in Kazan and Tatarstan. But the main thing is people, universities, level of education. Schneider Electric has close ties with Innopolis University, Kazan State Power Engineering University. All this together - infrastructure, science, personnel and, what is important, support from the regional government and Tatarstan Investment Development Agency - make Tatarstan a unique partner for us," - Johan Vanderplaetse commented.
28.01.2019