Pilot projects like "Smart city" and "Smart Sport" will be launched in Tatarstan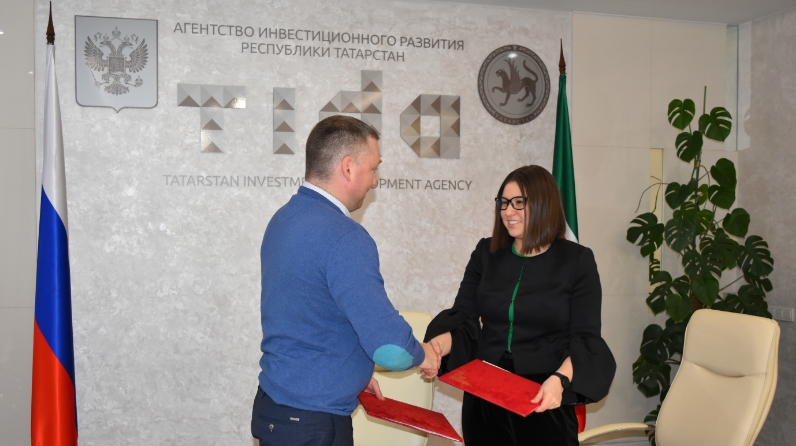 Taliya Minullina, the Head of the Tatarstan Investment Development Agency and Daniil Elizarov, Commercial Director of Illuminate International Company BVBA signed an Agreement, which provides for cooperation and interaction on the implementation and realization of the Smart City and Smart Sports projects in the Republic of Tatarstan.
"I am very pleased that you have chosen Tatarstan for the implementation of projects. I hope they will be successful. We are ready to provide full support for this. Serious attention is paid to the development of a comfortable urban environment and the preservation of the citizens' longevity within the framework of Strategy for 2030. By carrying out such projects as "Smart city" and "Smart Sport", we are making a new high-tech start towards a comfortable, healthy and safe future for our citizens," noted Taliya Minullina at the signing ceremony.
The implementation of pilot projects provides for a developed lighting system (115 lamps), video surveillance (41 cameras), warning system (37 points), placement of alarm buttons (19 points), Wi-Fi (27 access points), base stations of Telecom operators - 4 pcs. and "Smart Sport" APK - 2 pcs.
The creation of comfortable and safe spaces for living and maintaining a healthy lifestyle will be carried out in Kazan, primarily, by means of private funds and it has the prospect of expansion to the entire region.
Smart Sport is an innovative service for the development of mass sports, including sports street culture and all of this being integrated into one technological solution - "smart pole" from Illuminate International Company BVBA. Due to this, the organization of sports events and holidays will become as comfortable as possible. By the virtue of "Smart Sport" services, the youth will be able to connect through mobile application to the "smart pole" and:
- book online outdoor areas for street sports;
- apply for the tournament and keep records of sports events;
- keep track of the accrual of personal and team ratings, through integration with such international information services, as, FIBA3x3;
- display a photo from the competition on the Internet and attract to the online event the audience both from the country and from the world;
- download video highlights or the entire event and share them through social networks;
- create a musical atmosphere of the event through the audio system, which is built in "smart pole " and already downloaded in the " Smart Sport" application playlists;
- subscribe to online health insurance, call an ambulance;
- and even order food.
All these services should give impetus to the development of mass sports not only in Tatarstan, which together with the Russian public Association of fans Russia Unites and Illuminate International Company BVBA will become the first to introduce smart sports technologies but also throughout the country.
14.10.2019