Investment digest of the Republic of Tatarstan: "investment hour" with Tetyushsky district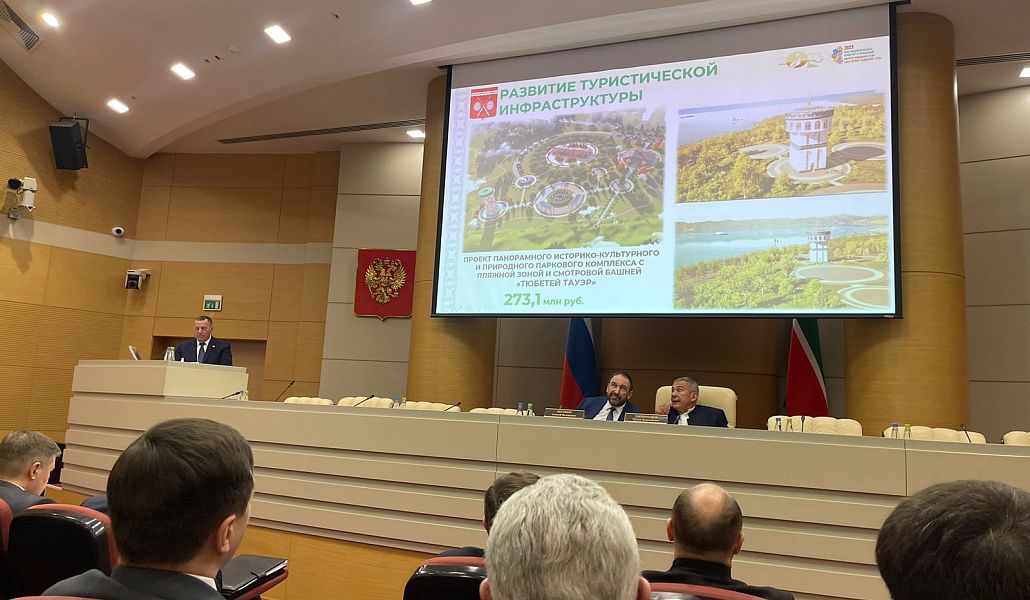 Tetyushsky Municipal District of the Republic of Tatarstan reported on the implementation of measures to ensure sustainable socio-economic development within the framework of the republican meeting chaired by the Rais of the Republic of Tatarstan Rustam Minnikhanov.
Such meetings are held on a weekly basis in the Government House of the Republic. The report of the head of the district examines the main indicators of the district's activity, the development of industries, the state of entrepreneurship, the level of wages and unemployment, the pace of construction of social infrastructure and housing, education, achievements in various fields.
The head of the Tetyushsky district Safiullov Ramis said that an important indicator of the development of the district is the volume of gross territorial product, which by the end of last year amounted to 9 billion 550 million rubles or 105% in comparable prices.
The priority of the district's economy is the agricultural sector, which accounts for about 57% of the structure of our gross product. In all categories of farms, agricultural products worth 7 billion 100 million rubles were produced, with an increase of 145% over the year.
No industry can develop without a proper amount of investment. According to estimates, their volume over the past year will amount to 2.2 billion rubles.
In recent years, a reliable foundation has been laid for the sustainable development of animal husbandry in the district. Over the past year alone, investments amounted to more than a billion rubles, which radically changes the conditions of livestock keeping, production technologies, working conditions of livestock breeders, which ultimately has a positive effect on livestock productivity.
Bakrchi LLC has started work on the construction of the first large dairy complex for 1,200 dairy cows. The volume of investments will amount to 1.2 billion rubles.
Livestock facilities are being built in three farms for a total of 1,100 dairy cows:
— LLC "Agrosoyuz", with an investment volume of 435 million rubles;
— LLC AF "Tatarstan" will invest 450 million rubles in the construction;
— LLC AF "Rodina" is going to invest 320 million rubles.
An accredited industrial park "Tetyushi" operates in the district. Last year, residents produced products worth 623 million rubles with an increase of 122%, more than 100 people work, more than 61 million rubles were invested during the year.
In "Polymer Volga region" the reconstruction of the premises was carried out, a second production line was installed, the volume of products increased by 2 times. The volume of investments amounted to 57.9 million rubles.
IE Evdokimov, engaged in fish processing, modernized the smokehouse, purchased refrigeration equipment, expanded the range of products. The entrepreneur plans to start construction of a new fish processing plant for the current year. The volume of investments in the project will amount to 25 million rubles.
18.03.2023