Chinese investors are to open the tempered glass plant in Nizhnekamsk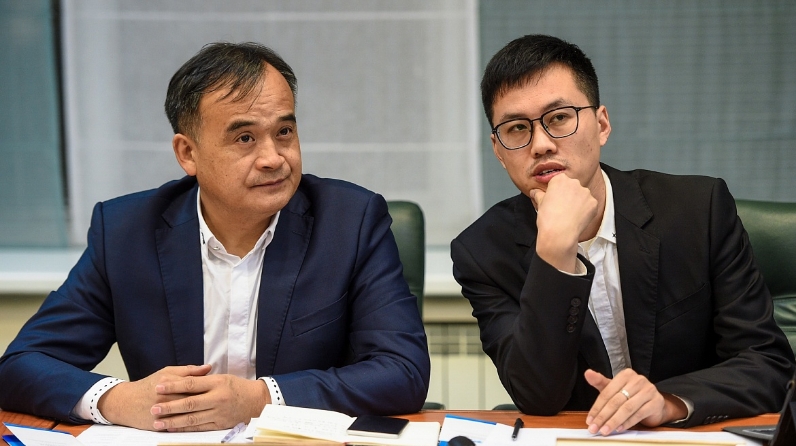 Negotiations to open the tempered glass plant have been held in Nizhnekamsk with representatives of local authorities, Zhangjiagang Lianji, the Chinese company, and Roskamastal.
Zhangjiagang Lianji cooperates with such large-scale enterprises as Haier, Gree, Meidea, LG, etc. They consider Tatarstan as the site to localize their own production in order to supply materials for partner enterprises. One of the options to place production capacities is the Pioner Industrial Park opened in this April, where Roskamastal, a joint Russia-China production for steel coils painting, is based today.
The purpose of the Pioneer Industrial Park is to establish new and improve existing industrial productions; it is a complex of the ready-made premises with all conditions for doing business, including the low rental rate, technical capability, government assistance, support for new investment projects, and arrangement of logistics processes.
The project of Zhangjiagang Lianji is supposed to be implemented in three stages. The first stage investments will amount to 150 million rubles, and 65 new jobs will be created.
First of all, the company is going to produce tempered glass for household appliances and supply it from Nizhnekamsk to its partners located in Russia, in particular, to Haier located in Naberezhnye Chelny. The start of the production is scheduled for spring 2020.
The project's second stage suggests opening of a joint venture with Roskamastal to produce the tempered glass which can be widely used in the construction industry.
The third stage purports the production of the expanded polystyrene (EPS). As a raw material, the Chinese company is going to use the products of the petrochemical companies of Tatarstan.
The production of Zhangjiagang Lianji is environmentally friendly, and the project takes into account all the necessary standards.
"Leading foreign companies localize production in Tatarstan and build up partner networks with local and Russian enterprises. For the successful investment projects to be implemented, we develop infrastructure and provide strong government support. An investor feels so comfortable in Tatarstan that having expanded into the Tatarstan market, it easily enters the Russian and international markets. We have strong warm relations with China, based on a number of successfully implemented projects, and we are happy that they continue to develop. We are open to foreign business and will try our best for our common success," said Taliya Minullina, the Head of the Tatarstan Investment Development Agency.
20.11.2019