Board of Directors of "Tatneftekhiminvest-Holding"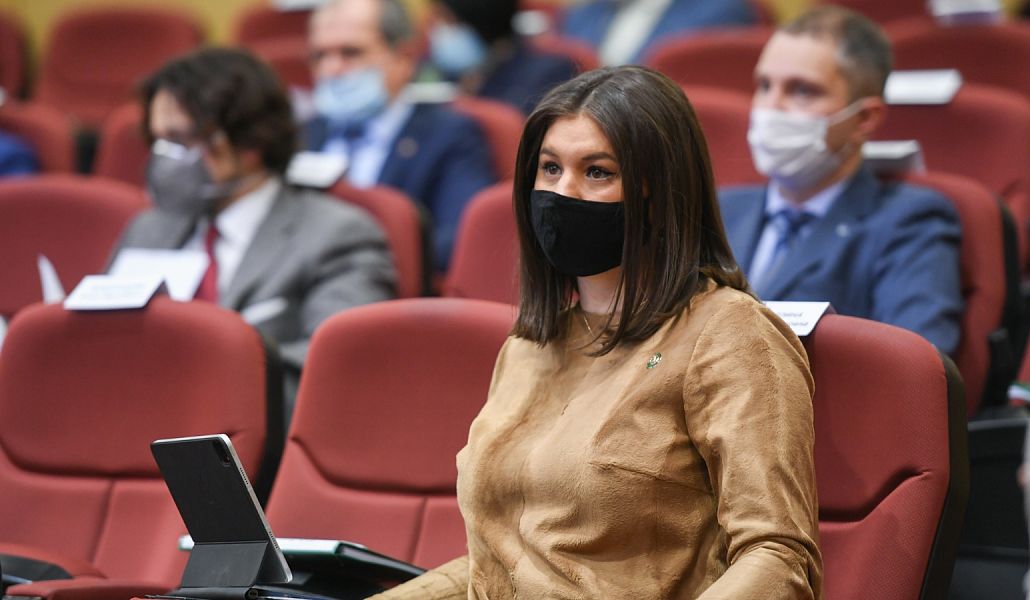 Head of the Investment Development Agency of Tatarstan Taliya Minullina took part in the meeting of the Board of Directors of OAO Tatneftekhiminvest-holding chaired by the President of the Republic of Tatarstan. The event took place at the Government House of the Republic of Tatarstan.
The Federal Institute of Industrial Property (FIPS) has offered cooperation in the field of licensing and maintenance of new products to petrochemical enterprises of the Republic of Tatarstan. FIPS will help assess the technical level of developments, bring them to markets and protect against patent infringement.
Innovative solutions for the defense industry were presented by the General Director of ONPP "Tekhnologiya" named after A.G. Romashin. The Obninsk enterprise is part of the Rostec State Corporation. It develops and manufactures products from non-metallic materials and special chemicals. For example, polymer composites are used in space and aviation technology. ONPP "Tekhnologiya" also manufactures bulletproof glasses, sitalls (glass-crystalline materials), technical ceramics.
Eco-friendly technologies for Kazanorgsintez and Nizhnekamskneftekhim became the topic of the presentation by Rodion Chechik, head of the development department of Energopromservice-Engineering JSC. The Moscow company implements systems for water treatment, recycling water supply, wastewater treatment, processing of sludge cards by thermal drying. In addition, thermal and catalytic oxidation technologies were presented. They minimize air emissions. Similar technologies can also be introduced at the Kazan Vodokanal.
The main topic of the Tatarstan Oil and Gas Chemical Forum in 2022 will be the ESG transformation of the industry. The Minister of Industry and Trade of the Republic of Tatarstan Albert Karimov told about it.
The meeting also approved the list of hydrocarbon products and petrochemical raw materials supplied to large enterprises, as well as small and medium-sized businesses of Tatarstan for 2022.
23.12.2021