A strategy for digital transformation of the Region is being developed in Tatarstan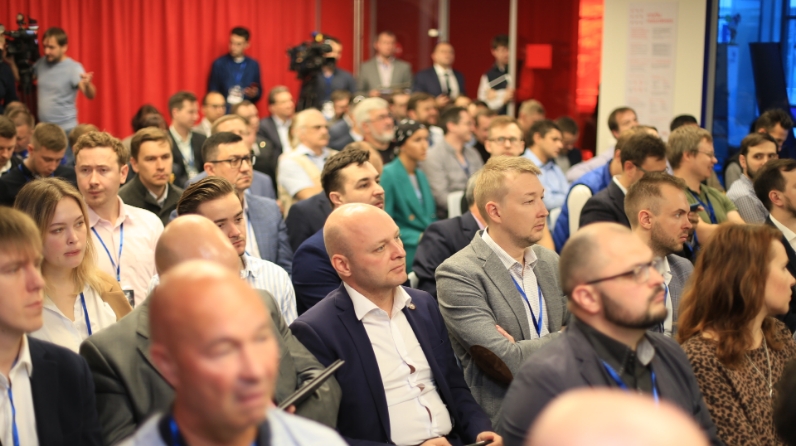 The first foresight session "DigITall" was held in the Kazan technopark in the field of information technology, IT Park. It brought together about 200 representatives of authorities, scientific institutions and businesses to jointly generate breakthrough ideas on forming a roadmap for digital transformation of Tatarstan.
During the event, participants discussed drivers for development and growth of the digital economy, effective integration of trendsetting technologies, as well as measures to support digital initiatives.
"The strategy of Tatarstan's digital transformation is our ambitious vision, which defines the main vectors of work for the next 5 years. It is necessary to develop approaches to the Strategy which everyone would understand, because every citizen should get a significant effect from the perspective of improving the quality of their life," Airat Khairullin, Minister of Informatization and Communications of the Republic of Tatarstan, mentioned in his speech.
The work was organized in five sections within the framework of the event: digital technologies; digital city; digital approaches in education; digital social environment; and digital state - leading experts of the Tatarstan Investment Development Agency took part in the development of its solutions. Based on the results of the work, each group presented ideas which may form a basis of the Strategy for digital transformation of the Republic of Tatarstan.
"Digital technologies are an integral element of the Region's development. Today we are building a constructive dialogue at all levels. This approach to a joint construction of the desired future is a guarantee of a comfortable life for our citizens, transformation of business for entrepreneurs, as well as a prospect for our investors and partners," said Taliya Minullina, the Head of the Tatarstan Investment Development Agency.
06.09.2019