09.04.2018
The second business center of Alliance Business Centers company will appear in Tatarstan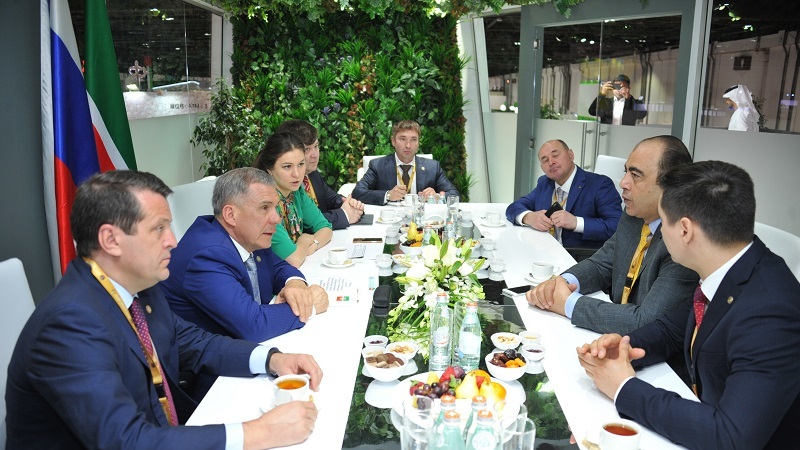 Alliance Business Centers company intends to open the second business-center in Tatarstan. This was declared by the President of Alliance Business Centers company Sherif Kamel before the beginning of the opening ceremony of the 8th Annual Investment Meeting in Dubai at the meeting with Tatarstan President Rustam Minnikhanov.
Kazan branch of ABCN network was opened in Kazan in 2016. Today, 10 residents are working here, and now the center is kept occupied for 100%.
The President of Alliance Business Centers company added that they are satisfied with the results of the work in Tatarstan and intended to open the second office till the end of this year. Currently, the question of choosing a place to open a new branch, which should become the central office in Russia, is being worked out.
Alliance Business Centers Network (ABCN) is one of the largest international business networks and has over 650 offices in 85 cities in 45 countries.
The company's turnover is over $900 million. The total area of business centers exceeds 1,5 million sq.km.
The residents get the membership in ABCN club, which provides them an opportunity to use the services in any ABCN business-center.
Large transnational companies, oil-producing enterprises, automobile concerns, trade networks, leading agencies occupying leading positions in the world ratings are among the residents.
The majority of ABCN customers are among 500 largest companies in terms of profit: Siemens, Sony Ericsson, Facebook, ABB, Cushman, Fedex, Yahoo and others.