06.03.2018
The production of FFS-film for polymer packaging is launched at "Kazanorgsintez"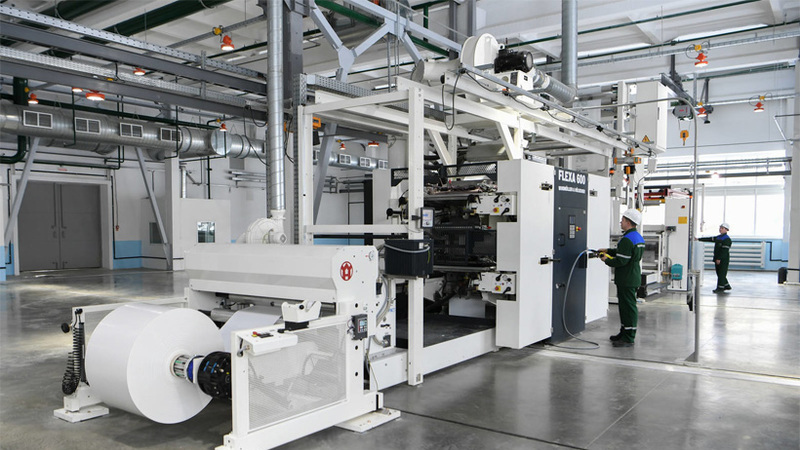 The production of tubular three-layer FFS-film for polymer packaging "Kazanorgsintez" is launched at "Kazanorgsintez".
The start of a new production was given by the President of the Republic of Tatarstan Rustam Minnikhanov.
Tubular three-layer film is intended for manufacturing of bags on high-performance packaging machines with the subsequent packing of the whole volume of the offload polymer products of "Kazanorgsintez" in it.
The line is opened on the territory of the plant producing and processing low-pressure polyethylene which is a part of a structure of "Kazanorgsintez".
Old building of one of the plant's spaces was completely reconstructed for the new line.
Commissioning of the production line of three-layer FFS-film will allow to completely abandon the purchase of imported packaging and packaging made from raw materials purchased abroad and to increase the volume of domestic processing of manufactured polyethylene of different brands, film and reduce the cost of production.
The economic effect will exceed 51 million rubles a year.
Let us remind, previously the President of the Russian Federation Vladimir Putin outlined the development of industry in the frames of import substitution as one of the strategic objectives. "It is important to support the growth of business activity in domestic industry, stimulate the emergence of new successful enterprises, and, of course, need to solve systematic issues that hamper the effective development of the industry," - he said.