10.10.2019
Tatarstan's largest Turkish investor celebrates the five-year anniversary in Russia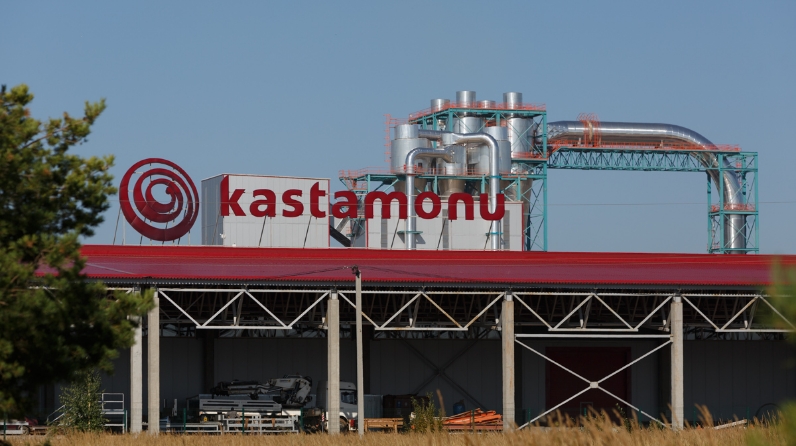 Turkish company Kastamonu, which is regarded as the world's leading manufacturer in the woodworking industry, celebrates its five-year anniversary in Russia. The company, located in Tatarstan, during its operation, invested 771.8 million US dollars in the region and this very fact makes it the largest Turkish investor in the Republic and the second among the residents of the SEZ "Alabuga".
"Kastamonu" plant, which manufactures MDF, HDF and laminated flooring, was opened in Elabuga in 2014. The production capacity of the enterprise reached 1.05 million m3 of MDF boards and 35 million m2 of laminate per year within the last five years. The company is the leader of the Russian market of floor coverings in the segment of laminate and possesses 20% of its volume. The opening of the plant enabled the creation of 930 jobs directly in production, as well as 2.500 jobs in such allied sectors and service industries as logging, transportation, furniture.
"Turkish business is strategically vital for the economy of the Republic of Tatarstan. Ali Kilic, General Director of Kastamonu in Russia, plays a significant role in increasing the investment attractiveness of the region and expanding Turkish business at the territory of our Republic: largely thanks to him, Turkish investors, following a successful example, invest and localize production in Tatarstan.
The company's decision to reinvest, the fact of the opening of the first plant in Tatarstan and Kastamonu's beginning of a large-scale entry into the markets of Russia and neighboring countries confirm the parties' mutual interest and emphasizes that Tatarstan is the best place in Russia to run and expand business.
Congratulations to the management and all employees of KASTAMONU on the 5th anniversary of the successful operation of the plant in Tatarstan. We are grateful for everyone's contribution! We are sure our further joint work will bring even greater results!" said Taliya Minullina, the Head of the Tatarstan Investment Development Agency.
Along with the systematic intensification of production capacity and increasing its contribution to regional business development, the company has significantly expanded its product range within the last five years.
"Nowadays, we own the largest production site in Europe, which manufactures MDF boards. We see our future in the further development of our production, implementation, and adoption of the most advanced technologies in the fields of wood processing and ecology, professional development of the workforce. Investments in the SEZ "Alabuga" will continue," said Ali Kilic, General Director of Kastamonu in Russia.
KASTAMONU was founded in 1969 as part of the Hayat holding and nowadays it possesses 19 plants in 7 countries. In addition, the enterprise is among the TOP 5 largest companies in the woodworking industry in Europe.