09.10.2019
Tatarstan represented Russia at the World Invest Conference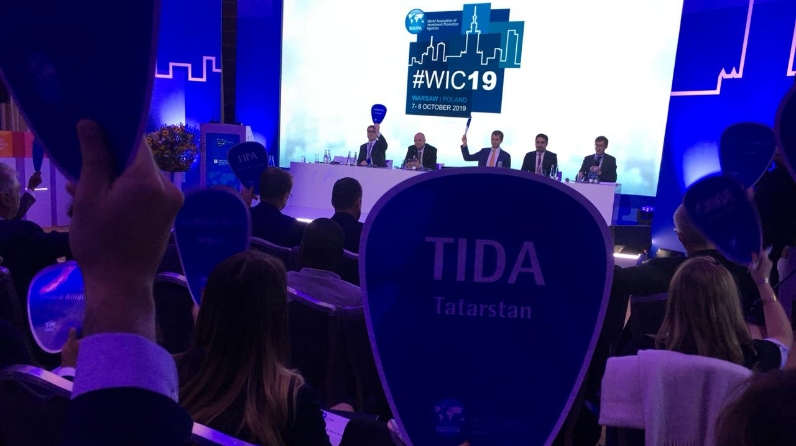 Tatarstan was the only region from Russia to participate in the World Invest Conference of the World Association of Investment Promotion Agencies (WAIPA) that was held in Warsaw. The Tatarstan Investment Development Agency is a member of the Association took part in the election of the new Steering Committee of the organization and congratulated the colleague from Dubai FDI elected as president.
The forum brought together about 50 agencies from all over the world, heads of financial institutions, politicians, scholars, consultants, economists and other experts in the field of investment promotion.
Research and related challenges, including such issues as protectionism and economic nationalism were discussed at the plenary sessions of the Conference. Human capital was assigned a special role by the experts. According to a World Bank study, 80% of investment agencies have a staff comprising on average 30 people. At the same time, the development of investment activity is hindered to a greater extent by the strategy of regional personnel policy. Experts noted that earlier investors used to be attracted by resources and only afterward by the low cost of labor and the sales market. But that time has already gone by! Now, investors are interested in competencies, everything else is mandatory. And, of course, everyone is looking for opportunities to expand the business.
"People who are highly competent, efficiently using resources, developing the potential of the country, region, company, building a strategy to improve competitiveness would always constitute the most important value. The Agency of our Republic picked the best trends from the Conference for further study and application in Tatarstan," said Taliya Minullina, the Head of the Tatarstan Investment Development Agency.
Results of the presented surveys show that everyone wants to invest, but even if funds are there, the risks usually stop that process. In this regard, it was revealed that investment agencies should improve legislation, whereas improvement of living conditions and the elimination of gaps in the competence of each subject and country are the tasks of the whole region. It was noted that specialized investment organizations should stand as a catalyst in improving professionalism: connection with universities, a center for concentration of best practices, collection, and processing of data on investors' expectations.
Along with the experience exchange, an important outcome of the World Conference was the building of a global investment strategy, including a unanimous decision on the need to create a platform for the timely exchange of best practices.