18.07.2019
Six new residents are to join Alabuga SEZ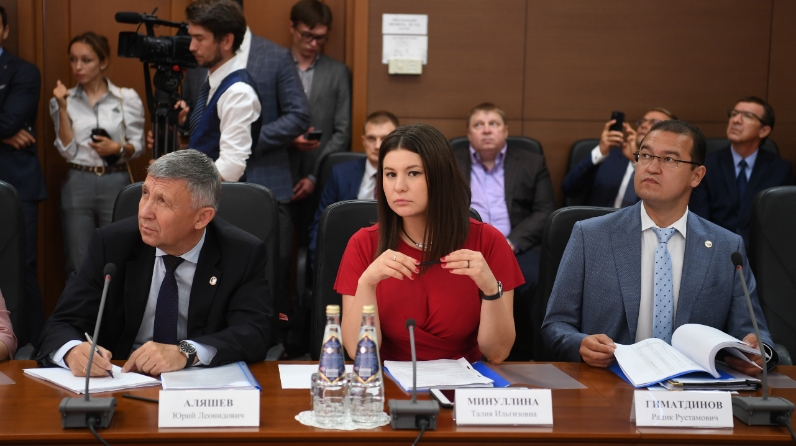 The Supervisory Board of the Alabuga SEZ approved 6 projects of investors and decided to assign the companies the status of SEZ residents. The meeting was held in the special economic zone under the chairmanship of Rustam Minnikhanov, the President of the Republic of Tatarstan.
"Alabuga SEZ is a recognized world leader among special economic zones. The companies aiming at success become residents of Tatarstan's SEZ with the special conditions of doing business, including tax advantages and the developed infrastructure. The projects we have approved are related to the production of industrial equipment, agricultural machinery and polymers. It is expected that the total amount of investments will exceed 16 billion rubles. The launch will take place this year," said Taliya Minullina, the Head of the Tatarstan Investment Development Agency.
The first project to be considered was the 2BIO project for the production of PHA bioplastics in a volume of 10 thousand tons per year. For that purpose, it is planned to create 90 new jobs. The project will be implemented together by JSC TAIF and Bio- On, the Italian company.
The Alabuga Basalt Technology Center provides for the production of 15 thousand tons of basalt continuous fiber (roving) per year. After reaching the project capacity, 431 jobs will be created.
An investment project of Liliani Technology was presented as well. It provides for the production of the grain transfer trailers in a volume of 700 units per year. The opening of the production will create more than 100 jobs. The plant will be located on the ready-to-service production areas of the Synergy 2 Industrial Park with the prospect to have its own land in the Alabuga SEZ.
Akonit-Ural is going to start the production of conveyor rollers and metal structures. The volume of conveyor rollers will be 720 thousand units per year, and the volume of metal structures – 6 thousand tons per year. At the first stage of the project implementation, the company's production facilities will be located at the leased areas of Synergy 2. The second stage will be implemented in the area of ​​the Alabuga SEZ.
The start-up of a plant for the production of facing PVC films for furniture fronts by Alkema is also expected to take place in the Synergy 2 Industrial Park. The production capacity will be 14 thousand tons per year.
The final project, by Yugostroy RU, provides for the production of assembly hydraulic equipment. The initiator of the project was Jihostroj a.s., the Czech company, and LLC Hydrodrive, the Russian company. 25 thousand assemblies per year are going to be produced on the territory of the Synergy Industrial Park.