16.08.2018
Pozis will invest in the production 2 billion roubles during three years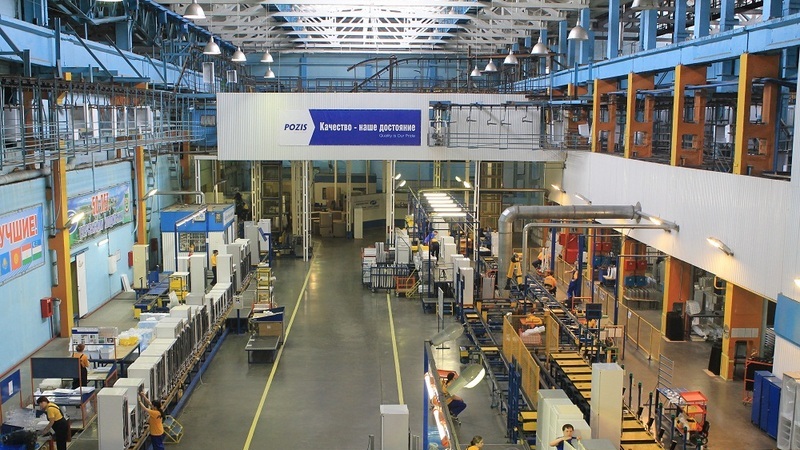 Tatarstan's enterprise, a part of "Tecmash" concern, plans to implement investment project which is a technical re-equipment and increasing the production of domestic refrigeration two times - till 600 thousand units per day.
The total investment in the production of household appliances and medical refrigeration will total in about 2 billion roubles till the year 2021. The project includes technical re-equipment of the enterprise and the construction of modern warehouse for the storage of ready-made refrigeration products, the press-service of Pozis informs.
New production and warehouse facilities will allow the company to increase the revenue from sales of goods up to 17,5 billion roubles by 2025.
"The strategy of the state corporation Rostec includes increasing the share of consumer goods up to 50% by 2025. Our subsidiary company Pozis is one of the leaders in this field. Today, the share of civil production in the total amount of production of the enterprise is 46%. Pozis production is in demand both on the Russian and global market. The implementation of investment project will allow to increase the market share and expand the geography of sales", - the Communications Director of Rostec state corporation Ekaterina Baranova noted.
New warehouse complex of the company will be equipped with automatic control system of WMS type which provides the management of warehouse operations, logistics, topology, inventory, operational planning and support of other warehouse processes.
"The enterprise is facing the challenge to achieve the volume of production and sale of household refrigeration equipment with improved technical characteristics, as well as new models of medical equipment from the current 300 thousand till 600 thousand units per year, starting from the year 2021. The implementation of the project will be carried out with the use of high-tech equipment and innovations. By the year 2025, the planned annual revenue from sales of Pozis civilian goods can reach 17,5 billion roubles", - the Director General of "Tecmash" concern Vladimir Lepin commented.
Today POZIS which is a part of "Tecmash" concern of "Rostec" state corporation is one of the leaders of the military-industrial complex of the Russian Federation in terms of the development of high-tech export oriented civil production. Over 90% of the volume of company's civil production is refrigeration, professional and medical equipment.
In 2018, POZIS entered the register of the best exporters of "Russian export center" (REC) and got the right to use the mark "Russian Exporter". The company is currently being certified on the system of REC "Made in Russia", which is aimed to confirm the high quality of POZIS production intended for foreign supplies.