09.08.2018
The municipalities of Tatarstan will learn the mechanisms of co-financing attraction for investors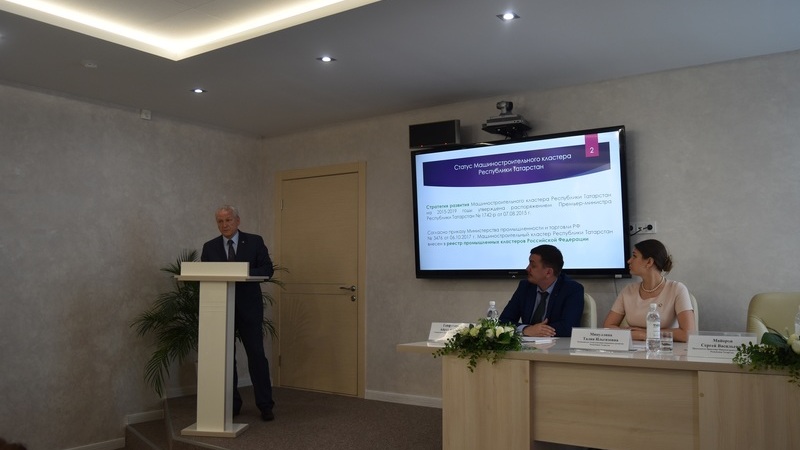 The current economic situation dictates the need to modify financial model of investment projects as providing state support in the frames of co-financing is an effective instrument when launching new projects.
Tatarstan Investment Development Agency held the educational seminar for representatives of municipalities, where the experts, government officials and top-managers of companies told about legal aspects in the work with investment projects, opportunities of its implementation taking into account Federal support and shared experience of succesful business cases. 64 representatives of municipalities got new information about the mechanisms of work with investors.
The Head of legal department of Tatarstan Investment Development Agency Elina Sirotina told about legal aspect in the work with investors, recent changes in investment legislation. She also explained to the participants of the seminar, what measures of state support the entrepreneurs can get when planning to start the work in Tatarstan.
The Chairman of the Board of Machine-building cluster of the Republic of Tatarstan Sergey Mayorov told the guests about the main details and typical mistakes in preparing the documents for applying to federal structures for co-financing. The issues of expanding the markets were discussed. According to Mayorov, only 30% of all the industrial enterprises of the republic participate in presentation business-missions, where they can find partners and new export opportunities. He urged companies to be more active in the promotion of their production at the new markets and participate in all events the cluster organizes.
The Director for Development of LLC "Bars Technology" Oleg Kulakov shared the experience of the company in obtaining state subsidy, and Vice Chairman of PJSC "Timer Bank" Yury Koptelov gave the benefit of his experience in implementing cooperative mechanisms of formation of domestic investment.
As the Head of Tatarstan Investment Development Agency Taliya Minullina reported, the republic is intended to start a comprehensive work on promoting brands of the regions of Tatarstan to attract investment in the republic's economy, and local authorities should become more involved in the work with investors.