24.05.2018
Investment Council of the republic approved 6 projects for implementation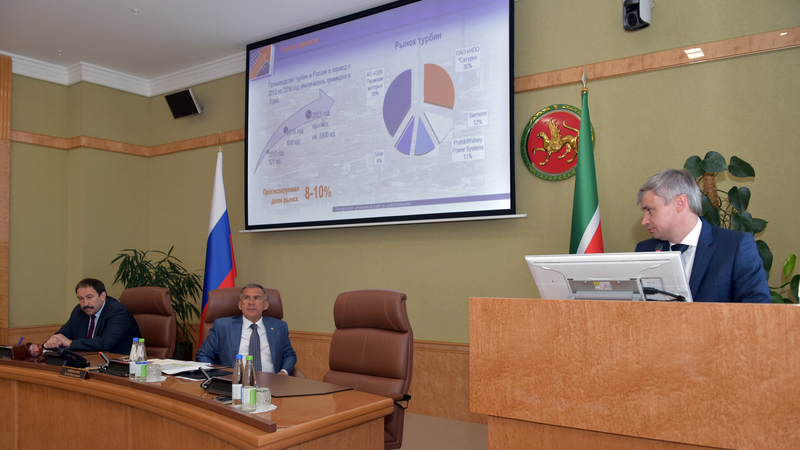 6 new projects for implementation were approved at the presidium of the Investment Council of Tatarstan under the leadership of the President of Tatarstan.
In particular, in Tatarstan, two projects will be implemented on terms of the public-private partnership: for the construction of a sports complex in Naberezhnye Chelny and urban thermae (sports, recreational) on the territory of the republic.
The presidium of the Investment Council approved the project on manufacturing of gas turbines GT-004 and spare parts for energy-gas and petrochemical equipment. It was introduced by KamEnergoMash Company ("KER-holding" group of companies). Nizhnekamsk might become the site for implementation of this project, the total construction area is 29 thousand sq.m.
Another project approved is creation of new production of microfiber fabrics. It is planned to establish the "Microfiber" factory at the "Nizhnekamsk" industrial park. The factory will be the first in Russia manufacturing synthetic threads from microfiber.
In Naberezhnye Chelny, on the territory of 4,5 hectares at the site of ADZ, the production of paving slabs with the capacity up to 1,2 million sq.m. per year (vibrocompression method) will be implemented. The project initiator is LLC "Vibor-S". The company, which is one of the largest manufacturers of paving slabs and other landscaping elements of the country, is intended to expand the geography of sales and increase sales volume.
"Energo-RS" presented investment project for the product of busbars. The project is planned to be funded from own resources (450 million roubles).