21.10.2017
Chinese agricultural companies plan to work in Tatarstan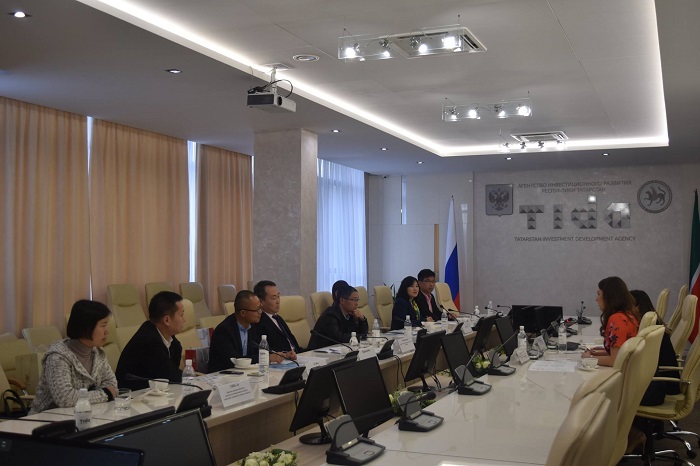 The authorities and business of the Chinese city of Qiqihar are aimed at cooperation with Tatarstan in the sphere of agriculture. Chinese producers are interested in the republic's market for supplying products, and also as a region of entry to the Russian market. Representatives of the delegation of the city of Qiqihar reported this at the meeting in Tatarstan Investment Development Agency.

Representatives of the municipal authorities and private business of Qiqihar visited the technopolis Novaya Tura and the Agromprompark Kazan in the republic to explore the opportunities for foreign investors in Tatarstan.

The Head of Tatarstan Investment Development Agency Talia Minullina presented the guests the kinds of support that investors receive in the republic. It should be reminded that the turnover between Tatarstan and China in 2016 increased by 40 % and amounted to $372 million. During the first part of 2017 it increased by 75% and amounted to $280 million. Earlier it became known that Tatarstan planned to open representation of republican companies in the Chinese International Center of Imported Food Products World Food City in Shenzhen.

China is one of the most important economic partners of Tatarstan. Since last year the Consulate General of the People's Republic of China has been operating in Kazan. The Trade and Economic Representative Office of Tatarstan is operating in Beijing. In 2016, Chinese corporation «Haier» opened its factory in Naberezhnye Chelny. These days the company is building the second factory in Tatarstan for manufacturing washing machines. By 2019, a Chinese investor will also build an industrial park in Tatarstan.