23.05.2018
Taliya Minullina told about results of the visit of the delegation of the Republic of Tatarstan to China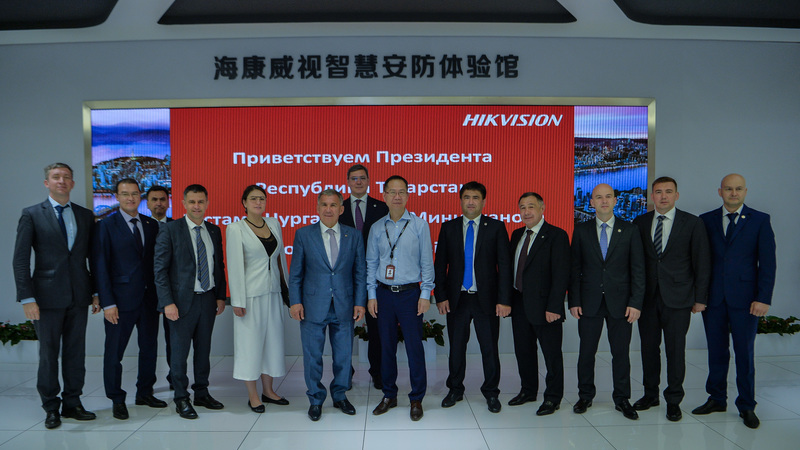 In 2017, the trade turnover between Tatarstan and China amounted to 565,5 million USD and grew by more than 50% compared to the previous year, and the republic intends to continue to upscale on the positive dynamics of trade turnover and develop joint projects. This was reported at the briefing in the Government House on May 22 by the Head of Tatarstan Investment Development Agency Taliya Minullina.
As a part of the briefing, she told reporters about the details of the official visit of the delegation of the republic to China on May 17-18.
During the delegation's visit to China, two business forums were held: "Tatarstan-Zhejiang" and "Tatarstan- Fujian", were the investment potential of Tatarstan was presented.
Representatives of Tatarstan's companies got the opportunity to discuss the cooperation with Chinese enterprises. In particular, the visit to Geely company was held. The cooperation with this company is possible in a wide range of issues related to the training of the specialists for automotive cluster of Tatarstan, Taliya Minullina noted.
The opportunities of cooperation were also discussed with "King Long United Automotive Industry" company. According to Taliya Minullina, "KAMAZ" is considering partnership with an enterprise for manufacture of buses.
Three bilateral cooperation agreements were signed in China: on establishment of twin-city relations between Saby municipal region and the city of Wenling, Zhejiang Province, on establishment of twin-city relations between Kukmor municipal region and the city of Yuhuan, Zhejiang Province, and agreement on establishment of twin-city relations between Kukmor municipal district and Dongfang city, Hainan province.
Also, the Protocol of Intent was signed between ICL Company and Hikvision.
Hikvision is one of the world's largest suppliers of products and solutions for video surveillance. The office of the company is located in Hangzhou. Regional offices are located in Los Angeles, Amsterdam, Dubai; official representative offices are located in India, Russia, Turkmenistan, Central Asia, service center is placed in Hong Kong.
The delegation of Tatarstan met with the top management of Alibaba company, as a result of the meeting, it was reported that Tatarstan's business will receive methodological and technical support while operating on the electronic platforms of the company.
It should be reminded that People's Republic of China is one of the major partners of the Republic of Tatarstan and occupies the 7th place in the total turnover. In 2017, Tatarstani-Chinese turnover amounted to 565,5 million USD, which is 52% higher than in 2016. Export deliveries amounted to 260,4 million USD (increase by 2,15 times), import resulted in 204,6 million USD (increase by 1,21 times). Over the past three years, foreign trade turnover has been increasing.
2018 and 2019 have been designated the Years of Interregional Cooperation of Russia and China.