16.11.2017
"Convention Bureau is a serious step up in developing business tourism in Tatarstan"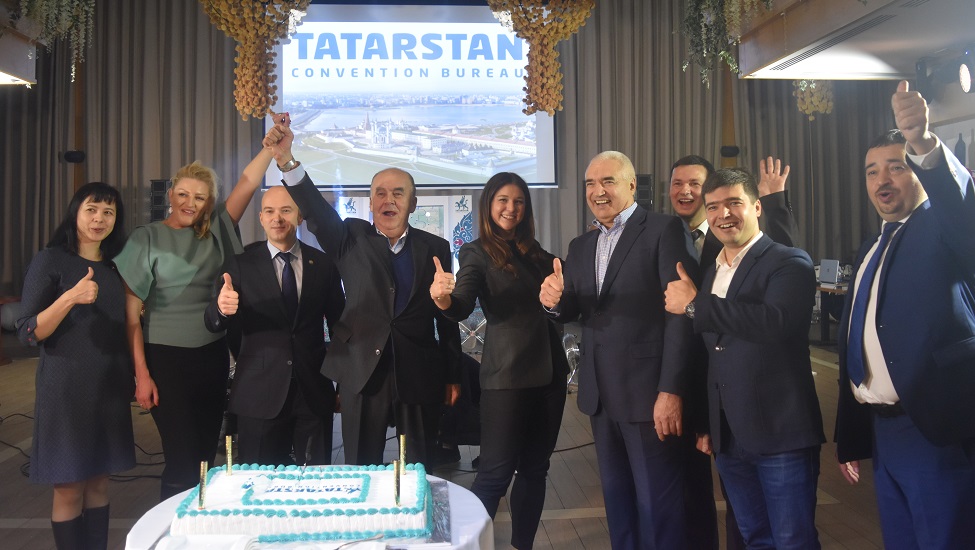 On November 14, the presentation of Convention Bureau of the Republic of Tatarstan — a new direction for attracting investment by Tatarstan Investment Development Agency — was held in Kazan. Convention Bureau will help partners and potential investors to hold large forums, conferences, business events in Kazan.

The bureau will become a «single window» for organizers of large worldwide events. The site is created for potential partners to get all the necessary information on facilities and other opportunities for holding events in the republic.

In is not only «Kazan Expo» complex under construction, but also the hotel's congress-centers, and unique sites, such as Innopolis, IT-park, «Kazan» ski complex, where the events can also be held. At the moment, 32 agency agreements with hotels were signed, some 14 documents are under negotiation.

The main task of Convention bureau is to ensure the organizers are able to get the question «Why Tatarstan?» answered, while entering special site. And make them to choose Tatarstan as a site for holding events.

Convention bureau of the Republic of Tatarstan became the participant of International Congress and Convention Association (ICCA), and that means the organization now has access to the database of the association which annually organizes over 12 thousand events all over the world. ICCA activities are the events which are held for no less than three years with at least 50 participants. Generally, the events are designed for hundreds and thousands of guests.

According to the Head of Tatarstan Investment Development Agency Taliya Minullina, the Convention bureau will help the Republic to attract the largest world events and will become a serious step up in the development of business tourism in Tatarstan.

With the introduction of the Convention bureau in the republic, exhibition activity of Tatarstan will reach a completely new working level. We can confidently say that Tatarstan «sounds» today both in Russian Federation and the international arena. We are ranked first in the country in terms of investment climate for three consecutive years. I hope we will maintain a leading position in other sectors as well. And now Tatarstan has appeared on the world map as one of the sites for implementing important business events", — Taliya Minullina commented.