05.04.2018
The net profit of "Kazanorgsintez" according to RAS (Russian Accounting Standards) exceeded 15,2 billion rubles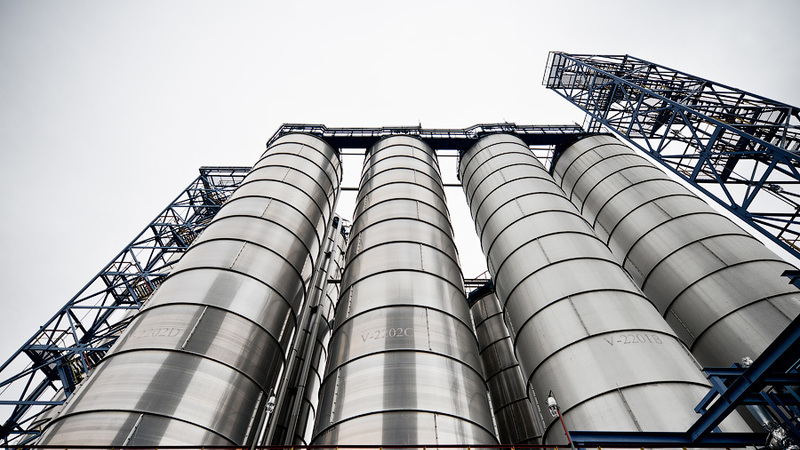 In 2017, the net profit of "Kazanorgsintez" according to RAS (Russian Accounting Standards) exceeded 15,2 billion rubles. Enterprise's revenue for the same period amounted to 72 billion rubles.
Last year, the plant implemented all the production programs planned, despite the fact that the company had to operate in deterioration of market conditions. This was reflected in the decrease of prices for polyethylene.
Positive dynamics in the falling market was achieved by increasing the sales volume of the company's products.
In addition, according to the results of 2017, the company has settled all its long-term commitment to banks. Thus, on January 1, 2015, the amount of debt owed to credit organizations amounted to 12,5 billion rubles, on January 1, 2016 – 5,9 billion rubles, and on January 1, 2017 this figure was reduced to zero.
"Kazanorgsintez" is one of the largest chemical enterprises in Russia. PJSC "Kazanorgsintez" produces more than 38% of all Russian polyethylene and is its largest exporter.
The company takes leading position in the production of gas pipes, phenol, acetone, cooling liquids, chemical reagents for oil production and drying of natural gas.
Annually the plant produces more than 1 million tons of chemical products. All products are certified in the system of State Standard of the Russian Federation.
High quality of the manufactured products of the company allows to sell it for export (27% of the production volume).