15.08.2017
The Governor of the Irkutsk region gives a high appraisal to the Agency's work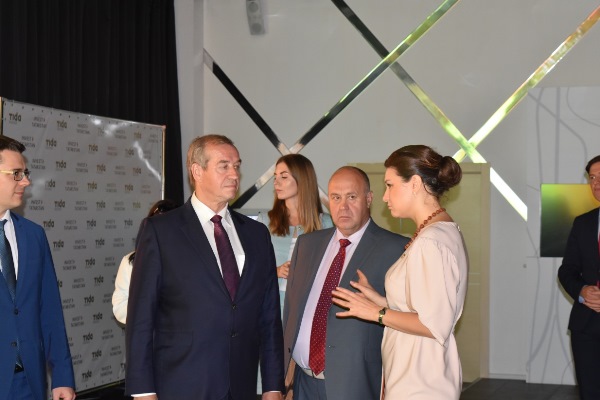 On August 11, the delegation of Irkutsk region headed by the Governor Sergei Levchenko payed an official visit to the Republic of Tatarstan. Within the program, Tatarstan Investment Development Agency was the first place to visit.

The Head of Tatarstan Investment Development Agency invited the guests to the Unified presentation center and told about economic and investment potential of the Republic of Tatarstan, presented social and economic strategy till the year 2030 and its main directions and also shared the experience in cooperation with investors and partners.

During the meeting, related issues of economic development were discussed: in Irkutsk region, as well as in Tatarstan, there is special economic zone and the territory of advanced social and economic development "Usolye-Sibirskoye", the enterprises get one of the most profitable offers on electricity prices in the country.

Taliya Minullina also pointed out the importance of joint work of the regions on establishment of positive investment environment in industrial sector of the whole country.

The Governor of the Irkutsk region Sergey Levchenko commended the work of the Agency, looked forward to exchange the experience and invited Taliya Minullina to visit Irkutsk as well.
Thus, the official visit of the Delegation of the Republic of Tatarstan to the Irkutsk region is expected in the second half of August, 2017.

"We are promoting the establishment of good relations of partnership and the cooperation in different spheres will be prospective and useful for implementation of the future projects in our region", - the Head of Tatarstan Investment Development Agency stated.