02.08.2019
The first national multicultural festival SKAZ.KA to be held in Kazan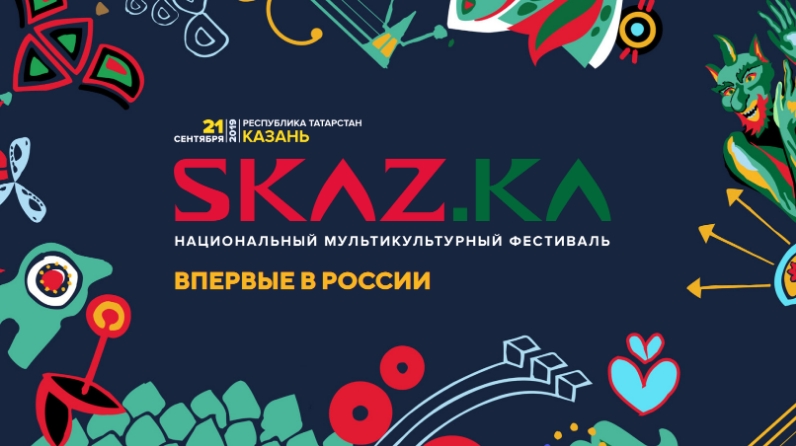 For the first time, on September 21, the Tatneft Arena Ice Sports Palace will host the national multicultural festival SKAZ.KA.
The name SKAZ.KA reflects the name of the city where the festival will take place and represents the "Tale of Kazan", emphasizing the ethnic peculiarity of the republic. By way of the festival the rich history of the region will be told, its culture and traditions will be shown. The festival is for a wide audience, which is also reflected in the name – SKAZ.KA for children, SKAZ.KA for adults, SKAZ.KA for everyone.
Combining all the previous experience gained and the main trends of the today's world, music, sports and culture will meet at the festival venue. The guests are in for an eventful diverse program and a lot of music from famous Western and Russian artists.
It is expected that the festival will bring together more than 50 thousand various aged people. The spectators are in for a lot of surprises and pleasant discoveries. So, within the framework of the festival, an immersive show "Dreams of the Sleeping Beauty" will be organized – a combination of modern ballet and three-dimensional projections on the stage in real time.
"The development of festival activities is one of the tasks of the national cultural policy. As a continuation of the Tatarstan 2030 Development Strategy, over 5 years SKAZ.KA promises to be the largest music festival in Russia and take the lead among the main music festivals in Europe. The festival will give an impetus to expand the region's sphere of activity, opening up new opportunities for promoting the republic's culture and attracting foreign investments," said Taliya Minullina, the Head of the Tatarstan Investment Development Agency.