21.02.2018
Taliya Minullina took part in the 9th Financial Real Estate Forum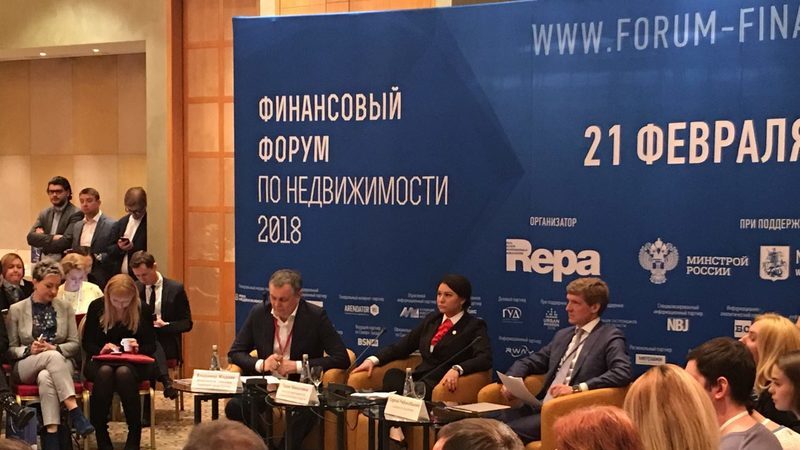 On February 21, the 9th Financial Real Estate Forum took place in Moscow, where Taliya Minullina presented Tatarstan. The Head of Tatarstan Investment Development Agency Taliya Minullina took part in the plenary session of the forum, where legislative changes in construction section, the prospects of cancellation of mortgaged housing construction, working with investors in the regions, projects for PPP and concessions were discussed.
Minister of Construction Industry, Housing and Utilities Sector of the Russian Federation Mikhail Men, Chairman of "Moscomstrojinvest" Konstantin Timofeev and others participated in the forum.
Financial Forum gathers annually over 200 top managers of real estate and investments market.
The geography of participants of the Financial Forum is Moscow and Russian entities, as well as the countries of near and far abroad.