02.02.2018
Kastamonu increased its production in Tatarstan by 30% in 2017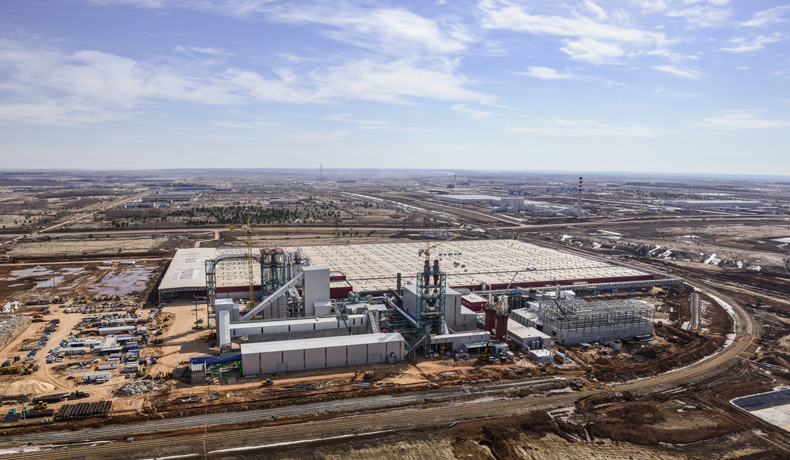 In 2017, Kastamonu company increased production volume in Tatarstan. Growth of production of wood-based panels and laminate has been achieved through the launch of the second production line of MDF panels (medium density fibreboard), which took place in 2016.
"Good quality of panels, convenient location of the plant, balanced pricing policy have borne fruit. Today the products of the company gained a strong position not only in the Russian market: over 40% are exported to dozens of Asian and European countries (including EU). We plan to continue strengthening our position in the domestic and foreign markets. The plan for 2018 is to increase output by 13%," - said General Director of Kastamonu in Russia Ali Kilic.
At the moment, the projected output of enterprise exceeds 1 million m³ of MDF and 35 million m³ of laminate per year. With such indicators, Kastamonu plant is one of the largest MDF/HDF panels manufacturers not only in Russia, but also in Europe.
Cumulative investments of Kastamonu in construction of two stages of the plant amounted to 400 million EUR (270 mln EUR in first stage, 130 mln EUR in second stage). On this indicator, the company is the second largest resident of SEZ "Alabuga" in terms of overall investment, and the largest Turkish investor in Tatarstan. The company created over 800 new jobs directly at the enterprises and over 2500 jobs in related and supporting industries.