16.10.2017
Fixed investments in Tatarstan exceeded a trillion rubles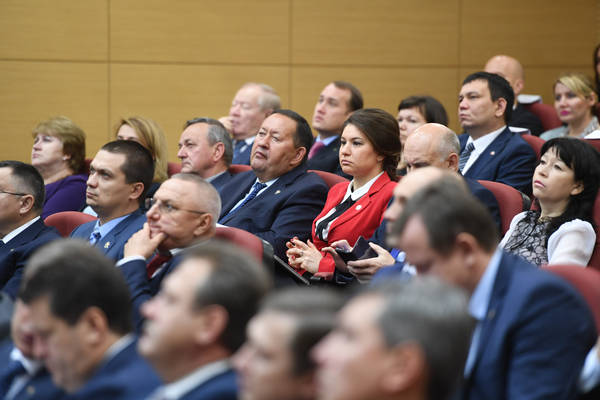 In the two years of implementation of Social and economic development strategy until 2030, fixed investments in Tatarstan totaled 1470,7 billion rubles. Today, intermediate results of the program were announced at the session with participation of the President of Tatarstan Rustam Minnikhanov at the Cabinet of Ministers of the republic.

The Head of Tatarstan Investment Development Agency Taliya Minullina took part in the session.

In the frames of the meeting it was noted that according to the results of 2016, Tatarstan was rated first in the rating of innovative development of Russian regions. From 2015 till 2017, the volume of supplied products in the republic amounted to 5240,2 billion rubles. The accumulated growth rate of the gross regional product is 105,4%.

The amount of agricultural products during 2015-2017 totaled at 602,4 billion rubles. The volume of supplied food and beverages resulted at 455,4 billion rubles. During this time, the program for the construction of agro-industrial parks in the rural area (Kukmorsky, Drozhzhanovsky, Sabinsky, Bugulminsky, Almetyevsky, Zainsky districts) was launched.

In the framework of Social and economic development strategy until 2030, more than 100 legal instruments were adopted.