17.05.2018
Figures and quotations of KazanSummit 2018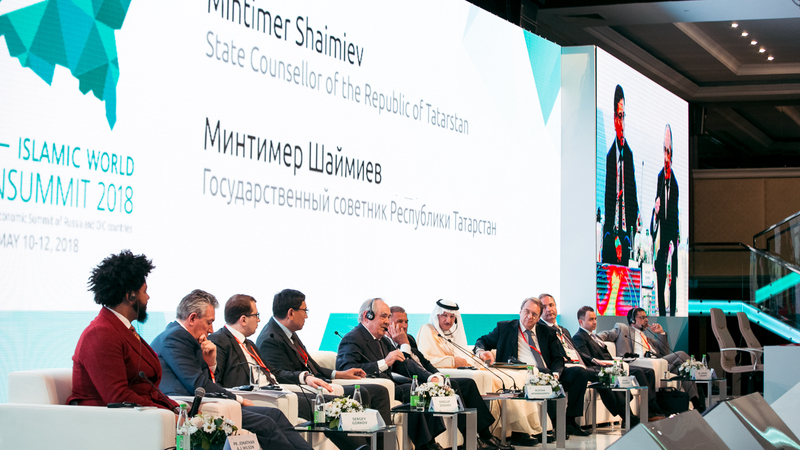 The main figures and quotations of the 10th International Economic Summit "Russia – Islamic World: KazanSummit".

The 10th International Economic Summit "Russia – Islamic World: KazanSummit" gathered 3000 people at its site.
KazanSummit 2018 is:
53 countries
27 regions of Russia
Ambassadors of 17 diplomatic missions
42 events
72 exponents from 20 regions of Russia and 7 countries at the International Halal Exhibition "Russia Halal Expo"
President of the Republic of Tatarstan Rustam Minnikhanov:
"We are gathering for the 10th time already, KazanSummit is gaining momentum. For these 10 years, we grew up 10 times. Today, this summit is completely different: it turned from the theme of Islamic banking into the theme of halal lifestyle. The Forum is supported by the Russian President. We were authorized by him to organize close contact of Russia with Islamic world through Kazan site".
Deputy Minister of Islamic Affairs of Saudi Arabia Abdullah Al Lheedan:
"KazanSummit is a link between Tatarstan and Saudi Arabia business communities. In its turn, Tatarstan is a bridge in strengthening of Russian-Saudi relations".
State counsellor of the Republic of Tatarstan Mintimer Shaimiev:
"We are pleased to hear the words of our banks' top management, as now is time of trust. Time challenges us all. While starting deeper economic and financial ties, we certainly should be decent to develop it successfully, trusting each other. We are pleased to hear that over these years, gathering in our republic, we are reaching mutual understanding, this is a way we should follow".
Ambassador of Algeria to the Russian Federation ALLAUA Smail:
"Why are people coming to KazanSummit? First of all, it is for getting new ideas, meeting new partners and, moreover, feeling the local hospitality and bringing home famous chak-chak. I'm sure, from year to year, Kazan will grow in importance at the international scene".