27.04.2018
Export Corporation of the republic of Tatarstan presented the republic at «SIAM 2018» exhibition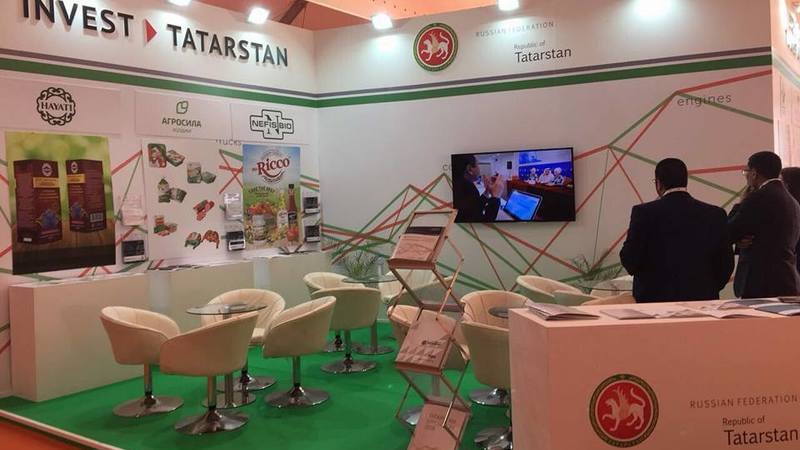 13th International Agriculture Show "SIAM 2018" (Salon International de l'Agriculture au Maroc) opened in Meknes (Morocco).
Export Corporation, a subordinate organization of Tatarstan Investment Development Agency, organized united exposition, where Tatarstan's enterprises-exporters "Russian marble", "Healthy Products Factory", "TAMLE", JSC "Kazan bakery №3", JSC "Nefis-Bioproduct", JSC "AGROSILA" were represented.
International Agriculture Show "SIAM 2018" in Morocco is held annualy since 2006, and it is the largest industry event in Maghreb region.
The official opening ceremony was held under the patronage of King Mohammed VI of Morocco and supported by the Ministry of agriculture and fisheries of the Kingdom of Morocco.
The total area of the center is 80 000 thousand square meters. In 2017, it hosted over 1300 exponents and over 1 million visitors-professionals in agricultural, food, logistic, livestock, machinery, manufacturing, research and environmental industries.