07.05.2018
Director General of Castorama Russia: Tatarstan became a model of the region dynamically developing investment climate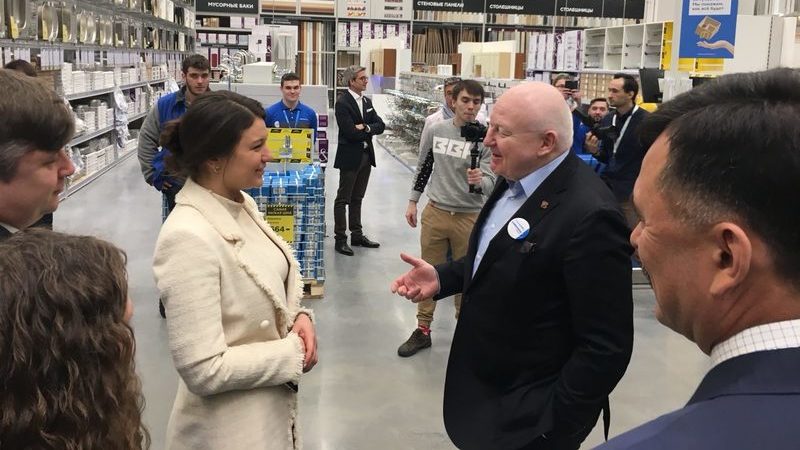 Director General of Castorama Russia Vincent Guffroy thanked Tatarstan Investment Development Agency for assisting in the opening of the first in Tatarstan store of this global brand.

The official opening of the store was held on April 25. The ceremony was attended by the Head of Tatarstan Investment Development Agency Taliya Minullina.

"On behalf of the company Castorama Russia, I thank Tatarstan Investment Development Agency for their firm support and comprehensive assistance in implementation of the project of Castorama store construction in Kazan. For us, Tatarstan is an excellent example of a region rapidly developing investment climate and welcoming international capital.

Our partnership with the Republic of Tatarstan began at Sochi investment forum in October, 2015. The opening of Castorama in Kazan is a result of our fruitful cooperation with Tatarstan Investment Development Agency. From the very beginning, we felt your support, I want to highlight the professional dedication and engagement of your team. We will be glad to develop our cooperation".
"The place for a large store was not easy to find in a millennial city, then we agreed on terms of transfer of the land with the owner of the site, after that we delt with project documentation, construction... The average time of implementation of such a project is 2-3 years. I think, it turned out perfectly - Tatarstan's citizens got a large selection at reasonable prices. We'll be working on new projects with this group of companies", - the Head of Tatarstan Investment Development Agency Taliya Minullina noted.

Investments in the store in Kazan amounted to 2 billion rubles. The total area of shopping center is 11,1 thousand square meters. 190 new jobs will be created here.