20.02.2018
Ambassador of France to Russia Sylvie Bermann visited Tatarstan Investment Development Agency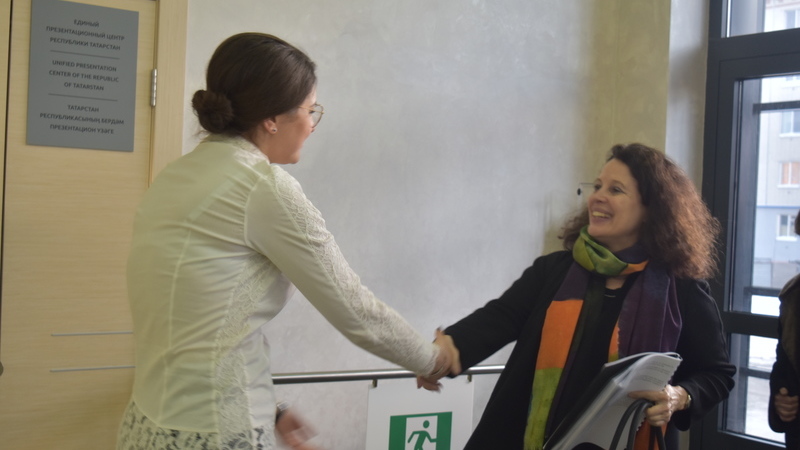 Tatarstan may become a connecting point in cooperation between Russia and France in innovative productions, Ambassador of France to Russia Sylvie Bermann considers. Ms. Bermann visited Tatarstan Investment Development Agency in the frames of her working trip to Tatarstan.
The Head of Tatarstan Investment Development Agency Taliya Minullina presented Investment potential of Tatarstan to the Ambassador of France. Ms. Bermann expressed interest in joint work of the republics in different spheres and, in particular, in development of cooperation in IT-segment and innovation technologies.
"French investors are working successfully in Tatarstan. These are "Saint-Gobain", "Air Liquide", "Auchan", "Leroy Merlin". "Schneider Electric" company opens in Tatarstan the first R&D center in Russia. We are ready to welcome other investors, in Tatarstan we provide them with the best conditions", - the Head of Tatarstan Investment Development Agency Taliya Minullina noted.
Ms. Bermann also met the President of Tatarstan Rustam Minnikhanov in the Governor's Palace of the Kazan Kremlin. "We are ready to cooperate on a mutually beneficial basis and develop our links with French business", - the President of Tatarstan stated during the meeting.
For 2017, the trade turnover between Tatarstan and France increased significantly, there is a positive trend. Now it is possible to recover trade turnover between the republics and restore it to pre-crisis level.